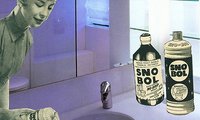 Every single day you may be inhaling or ingesting toxic chemicals right in your very own kitchen. Things like your household cleaners, non-stick cookware, food containers and dishware can emit chemicals that are shown to cause health problems like learning disabilities, autism, asthma and infertility. The good news is there are easy things you can do to keep you healthy and your home safe from pollutants in your kitchen.
The number one thing you can do is choose safe household cleaners. Don't make the assumption that if it's on the grocery shelf it's been tested and is safe. Most of us, unwittingly, buy products for our home with ingredients that are either poorly studied, not studied at all, or are known to pose potentially serious health risks. Of the roughly 17,000 chemicals found in common household products, only 3 in 10 have been tested for their effects on human health. Why? Because, the U.S. Consumer Product Safety Commission does not require manufacturers to test household cleaning products before they appear on store shelves.
So, if you're reading labels expecting to get the whole picture, know that they provide only limited information. According to the Children's Health Environmental Coalition, a national nonprofit that educates the public on environmental toxins that affect children's health, labels often omit inert ingredients that can make up as much as 90 percent of a product's volume. Now, the word "inert" doesn't mean inactive or neutral as you might believe. The EPA categorized "inert" ingredients as causing long-term health damage and harm to the environment.
The Environmental Working Group just released a study that found that your typical conventional cleaning product can be a significant source of indoor air pollution. Want to know what the top 3 worst cleaners are? Number 1 is Comet Disinfectant Powder Cleanser, which I grew up with and I'm sure many of you did as well, is commonly used in both schools and private homes. It released more than 100 air contaminants, including chloroform, benzene, and formaldehyde, plus and four other chemicals identified by the state of California as causing cancer or reproductive harm.
Number 2 is Simple Green, a general purpose cleaner, which released 92 chemicals into the air, including two linked to cancer, and formaldehyde, which is linked to cancer and asthma. By the way, childhood asthma has more than doubled since 1980, and today nearly 10 percent of children have asthma.
Number 3 is Febreze Air Effects, an air freshener which gave off 88 airborne contaminants including acetaldehyde, a chemical linked to cancer.
This is disturbing, isn't it? The truth is, we know hardly anything about what's in the cleaning supplies used in our homes. Legally, nearly any chemical can be used as an ingredient, and cleaning product labels are not required to list ingredients.
Use of cleaning products can release volatile organic compounds or VOCs at levels up to 100 times higher than found outdoors; these levels can even exceed safety limits established for industrial settings!
What can we do to keep the air in our kitchens clean? First, use certified green cleaning supplies. These cleaners have the Green Seal label or the EcoLogo which are independent green certification companies. Or try vinegar, hydrogen peroxide. I take two spray bottles and fill one with white vinegar and the other with hydrogen peroxide and I spray my kitchen counters and wood cutting boards. I alternate, one then the other. Good Housekeeping Institute says it kills about 99 percent of bacteria, mold and viruses, including salmonella and E. coli. I use baking soda as an abrasive cleaner…and by the way baking soda makes a fabulous deodorant!
Beth Greer, Super Natural Mom™, is the bestselling author of Super Natural Home: Improve Your Health, Home and Planet…One Room at a Time as well as a radio talk show host and impassioned champion of toxin-free living who busts open the myth that our homes are safe havens. Beth is a contributing blogger for The Washington Times Communities and NaturallySavvy.com. Follow Beth on Twitter. Become a fan on Facebook.
(Photo Credit: Bad Housewife, Flikr.com)